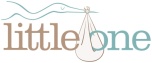 Image Gallery
| | |
| --- | --- |
| The Umbilical Cord at 7½ Weeks | 7 weeks, 4 days |
Buy Now
From The Biology of Prenatal Development.
Note:
I am a big girl. I have ovaries by the time I am 7 weeks old.
Label Key:
1. right hand
2. loops of intestine are normally seen during this time
3. belly
4. umbilical cord
All ages referenced to fertilization, not last menstrual period.