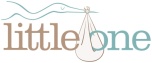 Image Gallery
| | |
| --- | --- |
| Blastocyst with Inner Cell Mass | 5 days |
Buy Now
From The Biology of Prenatal Development.
Note:
I am finally getting bigger. Not only that, doctors can already tell where my back and chest will grow.
Label Key:
1. protective layer
2. future surface of chest and belly
3. future surface of back
All ages referenced to fertilization, not last menstrual period.