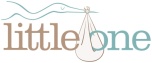 Image Gallery
| | |
| --- | --- |
| The Lower Embryo | 4 weeks, 6 days |
Buy Now
From The Biology of Prenatal Development.
Note:
The amnion is particularly well seen here.
Label Key:
1. chest wall
2. heart
3. wall of the womb
4. blood vessels of the placenta
5. umbilical cord
6. liver
7. amnion
8. wall of the belly
All ages referenced to fertilization, not last menstrual period.