Image Gallery

Polygon-Shaped Right Hand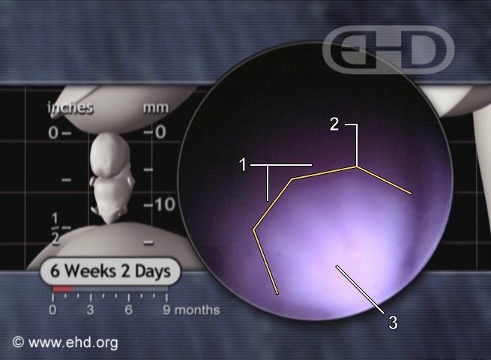 Note:
Straight lines are not often seen during development. The temporary straight lines of the polygon-shaped hands and feet are notable exceptions.
Note:
The process of forming separate fingers is now actively underway.
Label Key:
1. areas of early notching
2. border of hand
3. polygon-shaped hand
All ages referenced to fertilization, not last menstrual period.