Image Gallery

The Heart and Brain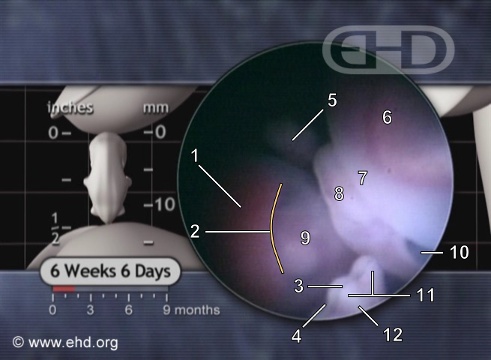 Note:
If I could see, I could see my own heart beating. With a mirror, I could see my own brain!
Label Key:
1. liver
2. location of diaphragm
3. marginal vein of left hand
4. notching
5. right hand
6. brain
7. forehead
8. nasal prominence
9. heart
10. left eye
11. digital rays
12. left hand
All ages referenced to fertilization, not last menstrual period.