Image Gallery

Left Hand and Left Eye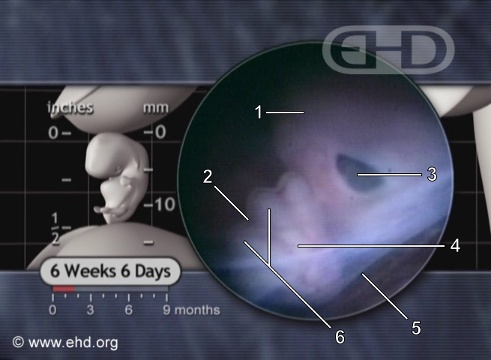 Note:
I want to tell you a secret! I am so young that my left hand doesn't know what my right hand is doing.
Label Key:
1. forehead
2. notching
3. left eye
4. left hand
5. amnion
6. digital rays
All ages referenced to fertilization, not last menstrual period.