Image Gallery

Hands and Face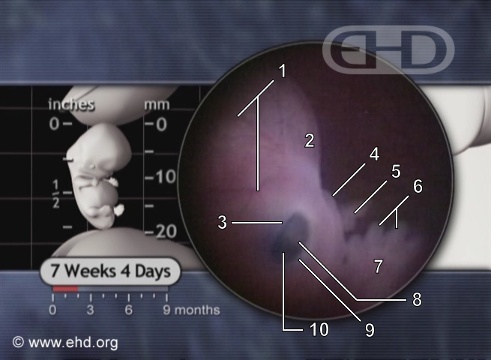 Note:
The nose will soon become a much more prominent part of the face.
Note:
The hands are just starting to touch one another.
Label Key:
1. scalp vessels
2. forehead
3. right upper eyelid
4. nasal prominence
5. left hand
6. free fingers
7. right hand
8. iris
9. right lower eyelid
10. retinal pigmentation
All ages referenced to fertilization, not last menstrual period.