Image Gallery

Right Eye, Profile View of Face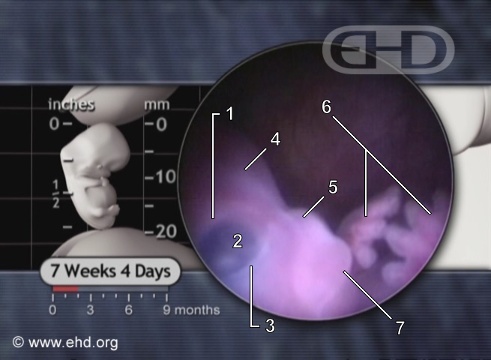 Note:
Note the prominent pigmentation of the retina of the right eye. Eye pigment is first detectable approximately 33 days (4 weeks, 5 days) after fertilization.
Note:
The overbite is normal and temporary.
Label Key:
1. upper eyelid
2. right eye
3. lower eyelid
4. forehead
5. nose
6. hands
7. upper lip
All ages referenced to fertilization, not last menstrual period.