Image Gallery

Hand Meets Hand and Face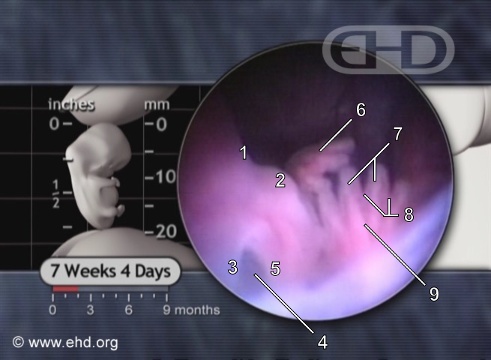 Note:
The deep notches between the fingers are transiently seen immediately preceding full separation of digits. The hands meet and touch the face as well.
Label Key:
1. forehead
2. nose
3. upper eyelid
4. right eye
5. lower eyelid
6. left hand
7. fingers
8. deep notches
9. right hand
All ages referenced to fertilization, not last menstrual period.