Image Gallery

The Intestines Take the Stage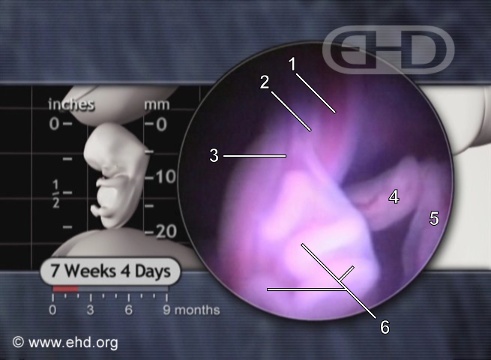 Note:
The prominent loops of the intestines bulge into the base of the umbilical cord. The feet touch in the midline.
Label Key:
1. umbilical vein
2. umbilical cord
3. vitelline vessels
4. sole of left foot
5. right foot
6. loops of intestine in base of umbilical cord (physiologic herniation)
All ages referenced to fertilization, not last menstrual period.