Image Gallery

Nose and Mouth, 8 Weeks Pregnant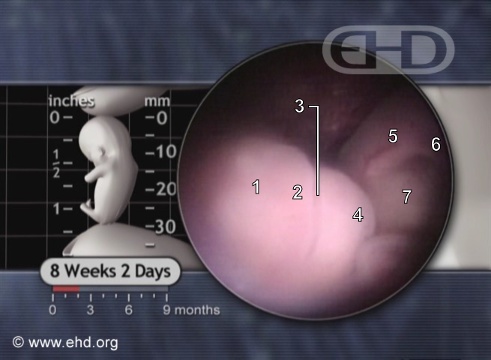 Note:
My mom thinks my nose and mouth are beautiful! What do you think?
Label Key:
1. nose
2. upper jaw
3. mouth slightly open
4. chin
5. left upper arm
6. left forearm
7. chest
All ages referenced to fertilization, not last menstrual period.