Image Gallery

Side View of Eye and Face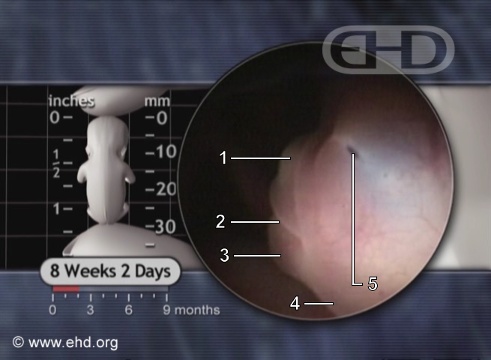 Note:
The eyes are now all but closed. They will reopen perhaps around 20 weeks. The dark shading around the eye is normal and is due to the partially transparent skin over the darkly pigmented retina.
Label Key:
1. nose
2. mouth and lips
3. chin
4. neck
5. left eye (almost fused shut)
All ages referenced to fertilization, not last menstrual period.