Image Gallery

The Left Arm in Motion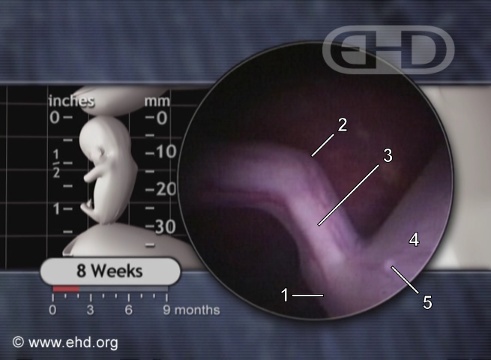 Note:
Exercise is almost always a good idea. Watch the movie to see this embryo's left arm in motion.
Label Key:
1. left shoulder
2. elbow
3. upper arm in motion
4. chest wall
5. nipple
All ages referenced to fertilization, not last menstrual period.