Image Gallery

Roof of the Mouth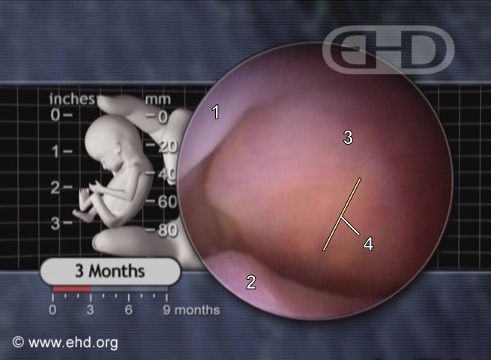 Note:
By about 11 weeks, the two sides of the roof of the mouth fuse together along the midline and also fuse with the nasal septum above.
Label Key:
1. right upper lip
2. tongue
3. roof of mouth (hard palate)
4. line of fusion along the midline of the palate
All ages referenced to fertilization, not last menstrual period. One month = 4 weeks.