Image Gallery

Meconium Release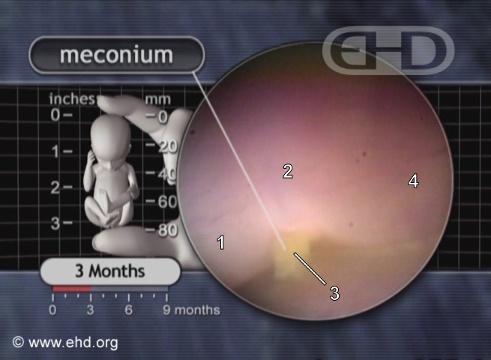 Note:
Meconium is the first material released by the fetal and newborn colon. It is made up of bile acids, dead cells, and other products from the gastrointestinal tract.
Label Key:
1. right upper thigh
2. perineum
3. meconium emerging from anal opening
4. left thigh
All ages referenced to fertilization, not last menstrual period. One month = 4 weeks.