Image Gallery

Close-up of Umbilical Cord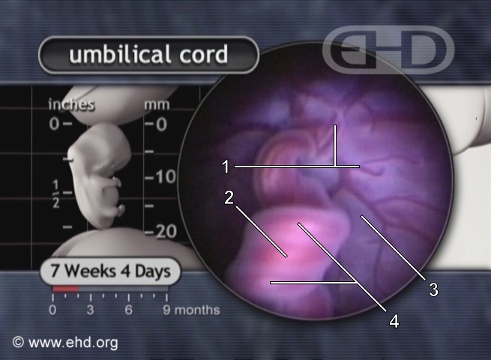 Note:
There are normally 2 umbilical arteries and 1 umbilical vein. The umbilical vein carries oxygen-rich blood from the placenta to the embryo and is recognizable by its larger size and brighter red color.
Label Key:
1. placental vessels
2. umbilical vein
3. placenta
4. umbilical arteries
All ages referenced to fertilization, not last menstrual period.