Image Gallery

Fertilization Begins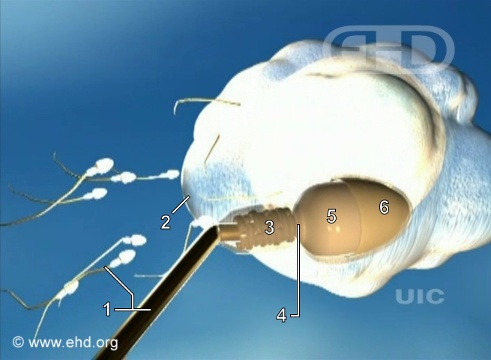 Note:
Fertilization begins when a single spermatozoon penetrates the zona pellucida, which surrounds the oocyte. This event triggers a reaction called the zona reaction, which dramatically alters the outer membrane and prevents the entry of any additional spermatozoa into the oocyte.
Label Key:
1. principal piece of spermatozoon
2. zona pellucida
3. midpiece
4. neck
5. postacromial region
6. acrosomal cap
All ages referenced to fertilization, not last menstrual period.