Image Gallery

Base of Umbilical Cord, 7½ Weeks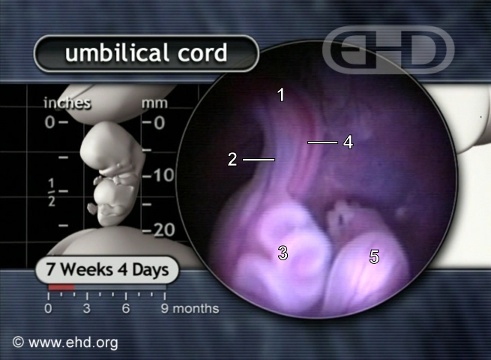 Note:
The presence of loops of bowel inside the umbilical cord are normal at this stage. These loops will move back into the belly by about 10 weeks after fertilization.
Note:
The knees are moving and ready to rock'n roll!
Label Key:
1. umbilical cord
2. vitelline vessels
3. loops of bowel
4. umbilical vein
5. right knee
All ages referenced to fertilization, not last menstrual period.