Image Gallery

Eight-Cell Embryo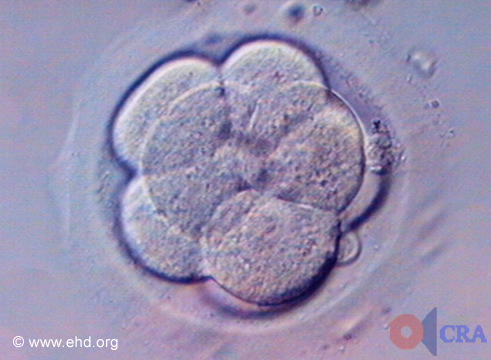 Source: Centro Riproduzione Assistita, Catania, Italy.
Note:
It seems to be getting crowded in there! Note the five cells (blastomeres) in the back row and the three cells in the front row.
Label Key:
1. zona pellucida
2. perivitelline space
3. polar body
All ages referenced to fertilization, not last menstrual period.