Image Gallery

Hatching Blastocyst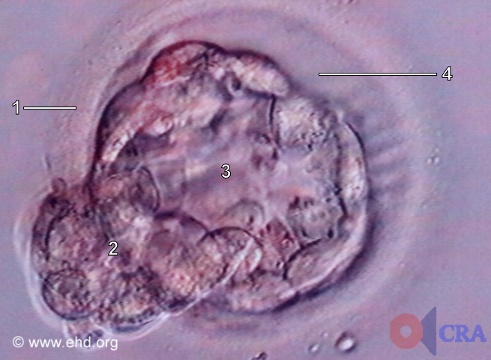 Source: Centro Riproduzione Assistita, Catania, Italy.
Note:
The embryo needs space and it needs to implant in the wall of the uterus if it is to survive. The zona must go!
Note:
Hatching is a phenomenon seen with embryos developing outside the body. Under natural conditions inside the body, the zona is believed to degenerate and disappear after the embryo reaches the uterine cavity and prepares to implant.
Label Key:
1. zona pellucida
2. embryo escaping from the zona (called hatching)
3. blastocyst cavity
4. perivitelline space
All ages referenced to fertilization, not last menstrual period.