Image Gallery

Free Blastocyst (without zona)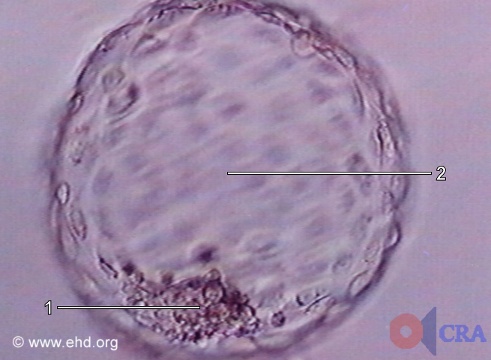 Source: Centro Riproduzione Assistita, Catania, Italy.
Note:
This close-up reveals the absence of the zona and the large size of the blastocyst cavity. The inner cell mass is tiny by comparison.
Label Key:
1. inner cell mass
2. blastocyst cavity
All ages referenced to fertilization, not last menstrual period.