Image Gallery

Liver, Cord, and Left Foot Plate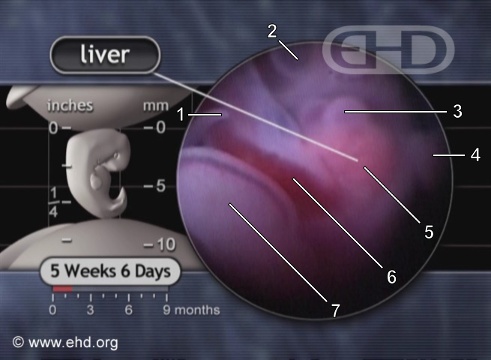 Note:
The smooth contour of the left foot won't stay that way much longer. In just two short weeks, fully formed toes will be in place.
Label Key:
1. tail
2. brain
3. heart
4. left hand plate
5. liver
6. umbilical cord
7. left foot plate
All ages referenced to fertilization, not last menstrual period.