Image Gallery

The Beating Heart and Liver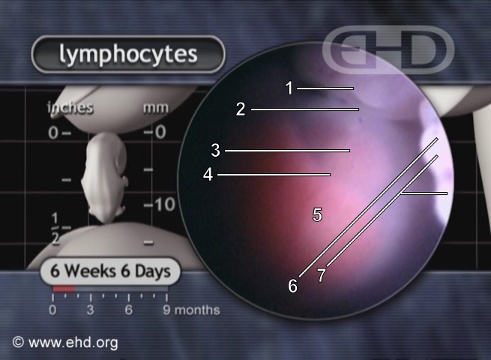 Note:
The massive liver fills the abdomen but the beating heart still steals the show. Please watch the movie!
Label Key:
1. nasal prominence
2. neck
3. heart
4. location of diaphragm
5. liver
6. left hand
7. tips of digital rays
All ages referenced to fertilization, not last menstrual period.