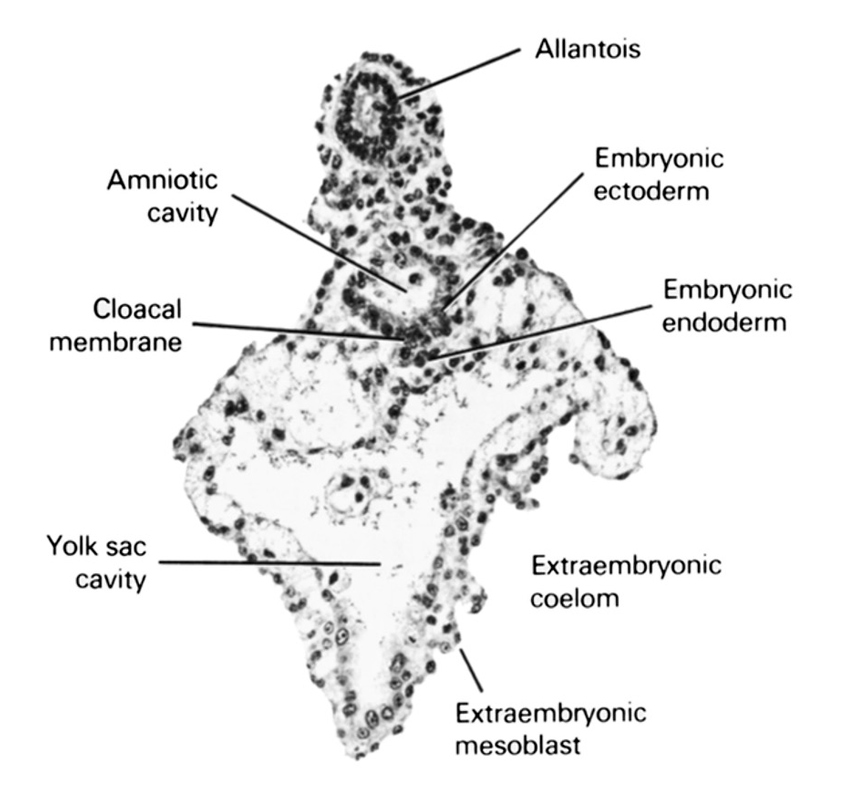 A section through the caudal end of the embryonic disc.

Observe:
1. The cloacal membrane where ectoderm and endoderm come in contact.
2. The detached part of the allantois.
3. The caudal edge of the amniotic cavity.

Keywords: allantois, amniotic cavity, cloacal membrane, embryonic ectoderm, embryonic endoderm, extra-embryonic coelom, extra-embryonic mesoblast, umbilical vesicle cavity
Source: Atlas of Human Embryos.