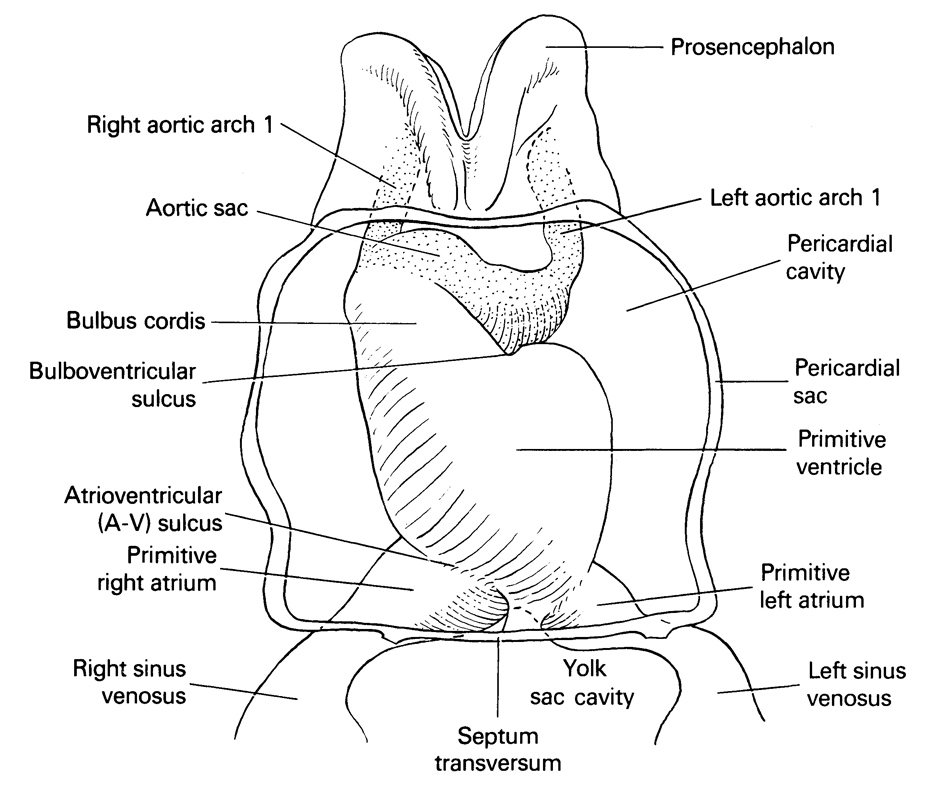 Ventral aspect of the heart and pericardial sac of the 10-somite embryo. The aortic sac lies just dorsal to the pericardial cavity.

Keywords: aortic sac, atrioventricular sulcus, bulbis cordis, bulboventricular sulcus, left aortic arch 1, left sinus venosus, pericardial cavity, pericardial sac, primitive left atrium, primitive right atrium, primitive ventricle of heart, prosencephalon (forebrain), right aortic arch 1, right horn of sinus venosus, septum transversum, umbilical vesicle cavity
Source: Atlas of Human Embryos.