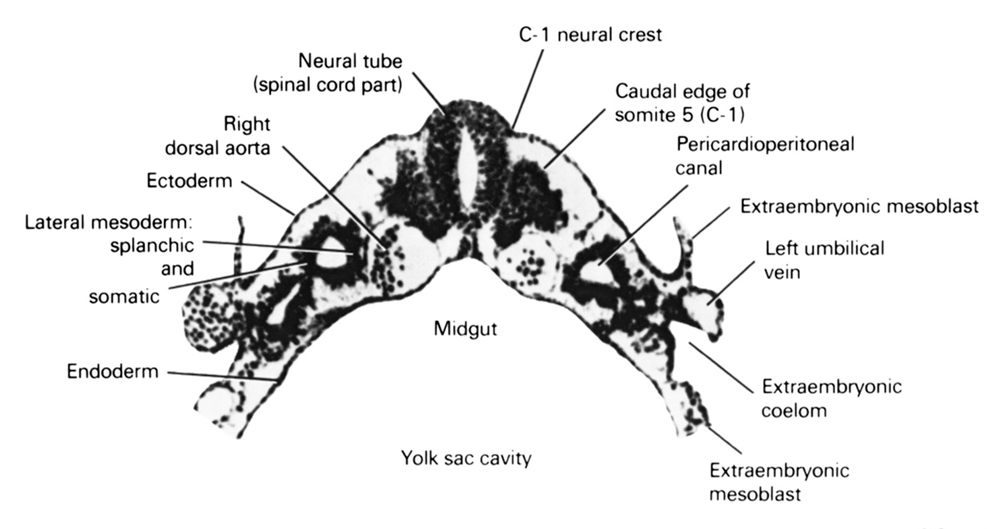 A section through somite 5.

Observe:
1. The midgut endoderm forming the roof of the yolk sac cavity as in earlier stages.
2. The near junction of the pericardioperitoneal canal with the extraembryonic coelom.
3. The spinal cord part of the neural tube.


Keywords: C-1 neural crest, caudal edge of somite 5 (C-1), ectoderm, endoderm, extra-embryonic coelom, extra-embryonic mesoblast, lateral mesoderm, left umbilical vein, midgut, neural tube (spinal cord part), pericardioperitoneal canal (pleural cavity), right dorsal aorta, somatic mesoderm, splanchnic mesoderm, umbilical vesicle cavity
Source: Atlas of Human Embryos.