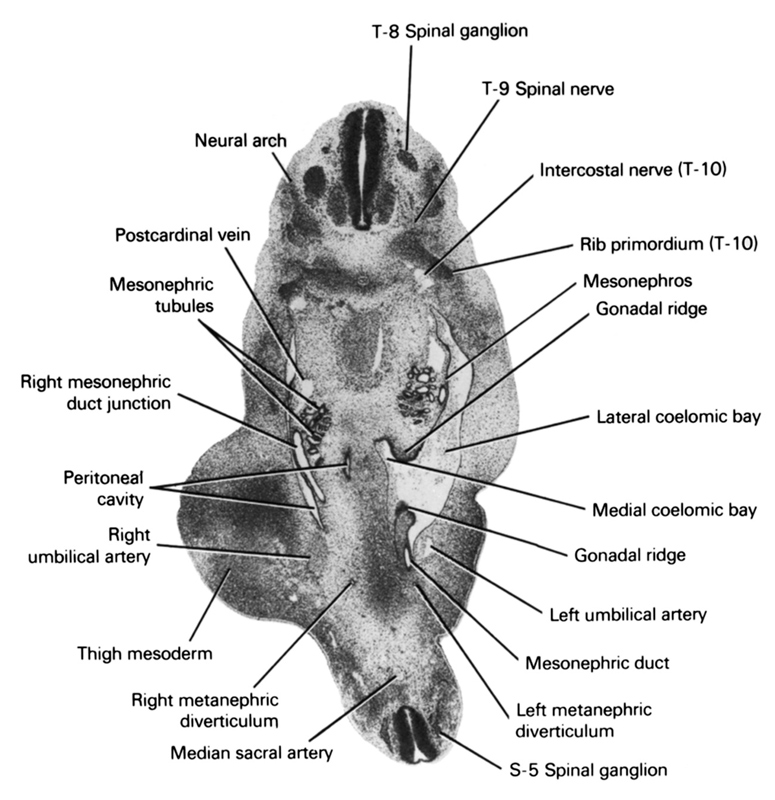 A section through the T-8 and S-5 spinal ganglia.

Observe:
1. The junction of the two segments of the right mesonephric duct.
2. The caudalmost extent of the mesonephros.
3. The minute metanephric diverticulum.

Keywords: S-5 spinal ganglion, T-8 spinal ganglion, T-9 spinal nerve, gonadal ridge, intercostal nerve (T-10), lateral coelomic bay, left metanephric diverticulum, left umbilical artery, medial coelomic bay, median sacral artery, mesonephric duct, mesonephric tubule(s), mesonephros, neural arch, peritoneal cavity, postcardinal vein, rib primordium (T-10), right mesonephric duct junction, right metanephric diverticulum, right umbilical artery, thigh mesoderm
Source: Atlas of Human Embryos.