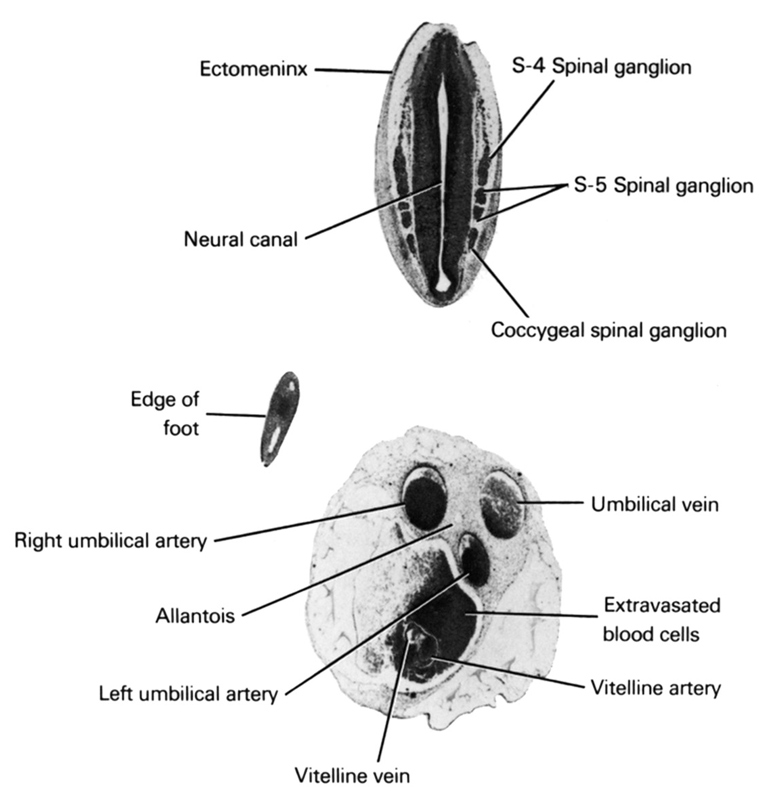 A section through the S-5 and coccygeal spinal ganglia.

Observe:
1. A longitudinal section of the neural canal.
2. The caudal edge of the foot.


Keywords: S-4 spinal ganglion, S-5 spinal ganglion, allantois, coccygeal spinal ganglion, ectomeninx, edge of foot, extravasated blood cells, left umbilical artery, neural canal, right umbilical artery, umbilical vein, vitelline (omphalomesenteric) artery, vitelline (omphalomesenteric) vein
Source: Atlas of Human Embryos.