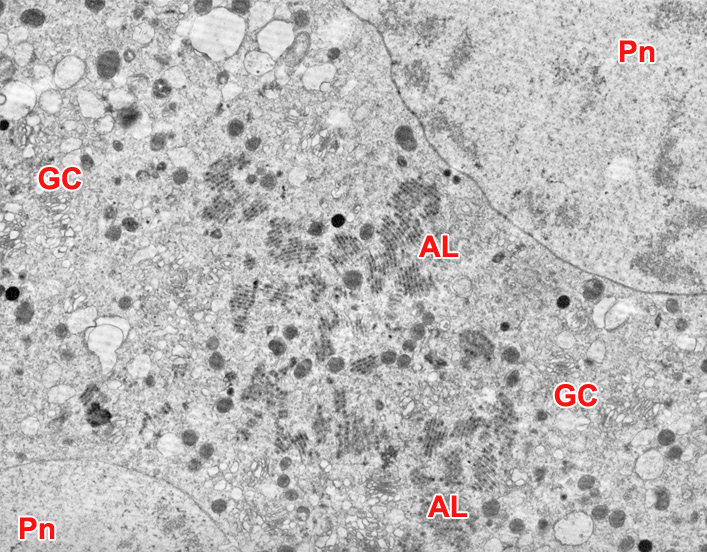 TEM of the interpronuclear zone of a stage 1b embryo in vitro, 24 hours post-insemination (original magnification x10,500). Stacks of annulate lamellae (AL) and Golgi complexes (GC) are abundant.

Pn = pronucleus

From: Soupart and Strong, 1974. Reproduced with permission of the American Society for Reproductive Medicine.

Keywords: Golgi complex, annulate lamellae, interpronuclear zone, pronucleus

Source: The Virtual Human Embryo.