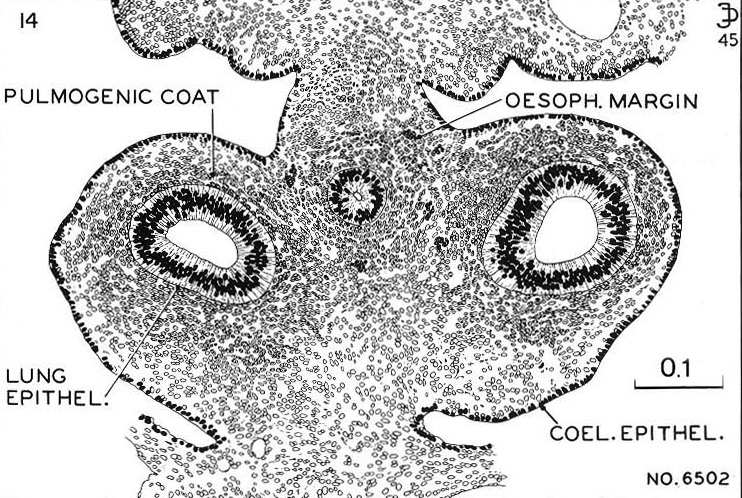 Differentiation of the Mesenchymal Tissues of the Pulmonary and Esophageal Regions.

Section through the pulmonary region, showing the primary bronchi surrounded by vascularized mesenchymal tissue and mesothelium (pleura). The pulmonary mesenchyme still abuts against that of the alimentary canal. At stage 14 the coelomic epithelium has virtually ceased proliferating and the mesenchyme is arranging itself into zones. Angioblasts are forming a net that outlines the esophagus.

Detail from Fig 15-6, O'Rahilly and Müller, 1987.

Keywords: alimentary canal, angioblasts, coelomic epithelium, esophageal margin, lung epithelium, primary bronchus, pulmogenic coat, pulmonary mesenchyme

Source: The Virtual Human Embryo.