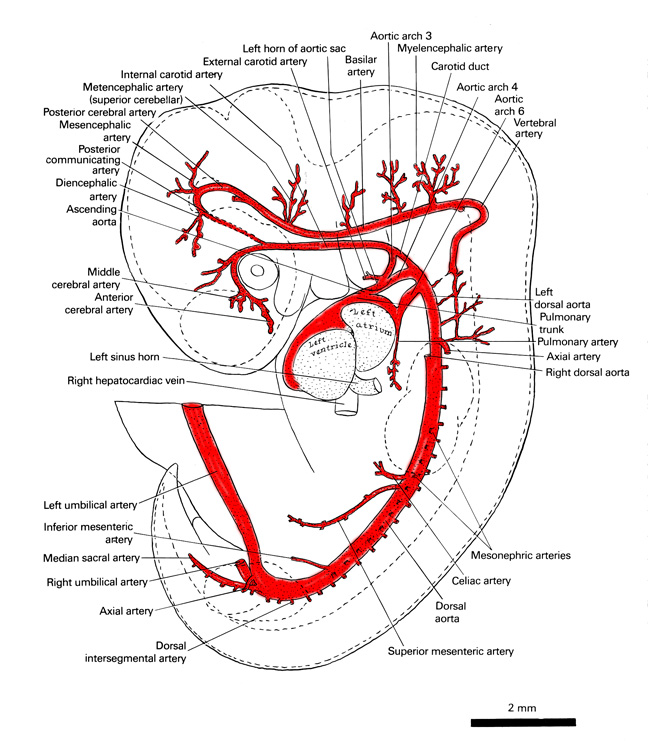 Fig. 6-5A. Gasser, 1975.

Keywords: anterior cerebral artery, aortic arch 3, aortic arch 4, aortic arch 6, ascending aorta, axial artery, basilar artery, carotid duct, celiac artery, diencephalic artery, dorsal aorta, dorsal intersegmental artery, external carotid artery, inferior mesenteric artery, internal carotid artery, left atrium, left dorsal aorta, left horn of aortic sac (arch of aorta), left horn of sinus venosus, left umbilical artery, left ventricle, median sacral artery, mesencephalic artery, mesonephric artery, metencephalic artery (superior cerebellar), middle cerebral artery, myelencephalic artery, posterior cerebral artery, posterior communicating artery, pulmonary artery, pulmonary trunk, right dorsal aorta, right hepatocardiac vein, right umbilical artery, stage 16 arteries, superior mesenteric artery, vertebral artery

Source: The Virtual Human Embryo.