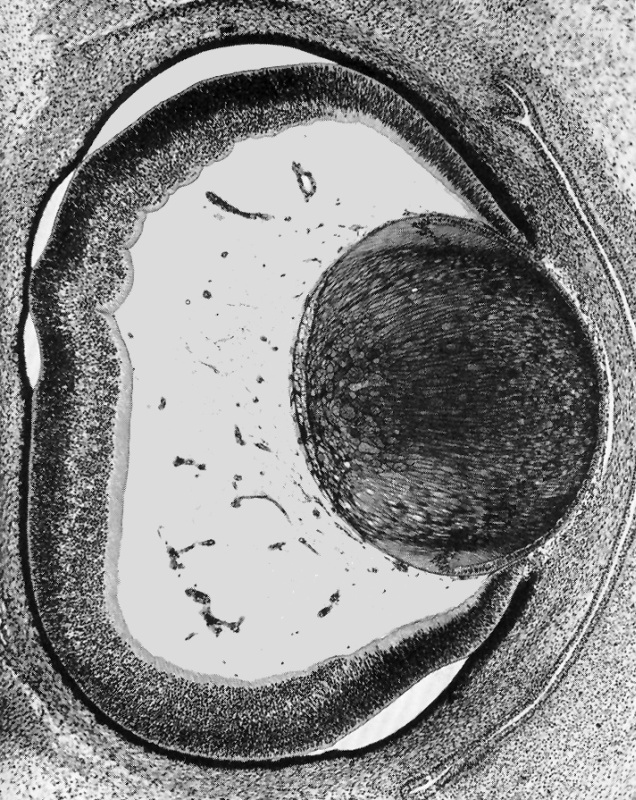 General view of eye at end of embryonic period proper. The primary vitreous body, the scleral condensation, and the fornices of the conjunctiva can be seen.

O'Rahilly, 1966 Fig. 52
Click on the picture to view the full-sized image.

Keywords: conjunctiva, eye, primary vitreous body, scleral condensation

Source: The Virtual Human Embryo.