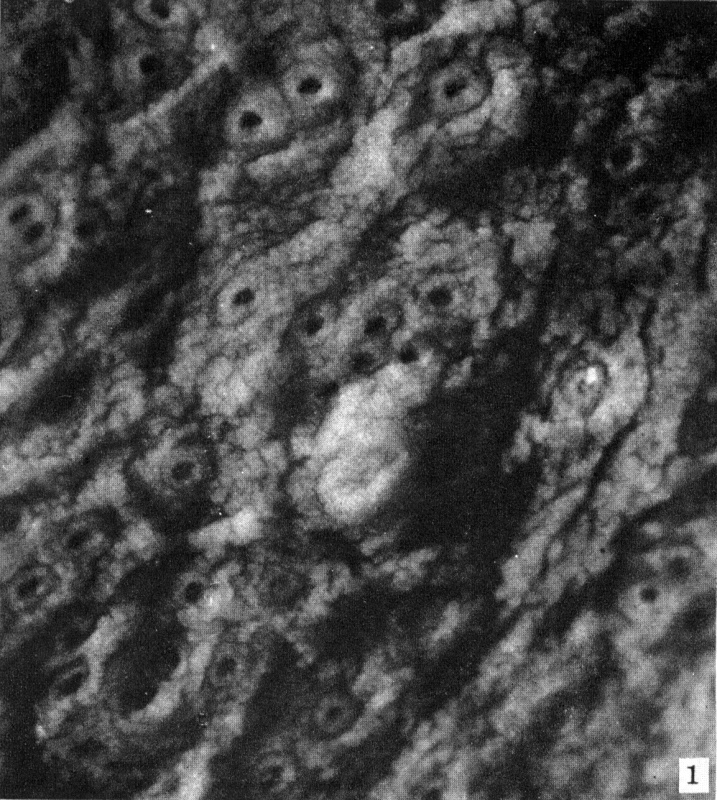 Surface view of the implantation site (photographed under fluid after fixation and partial dehydration), to show the inconspicuous embryo embedded within and flush with the surface of the surrounding endometrium.

Fig. 1. Hertig and Rock, 1949.
Click on the picture to view the full-sized image.

Keywords: endometrium, implantation site

Source: The Virtual Human Embryo.