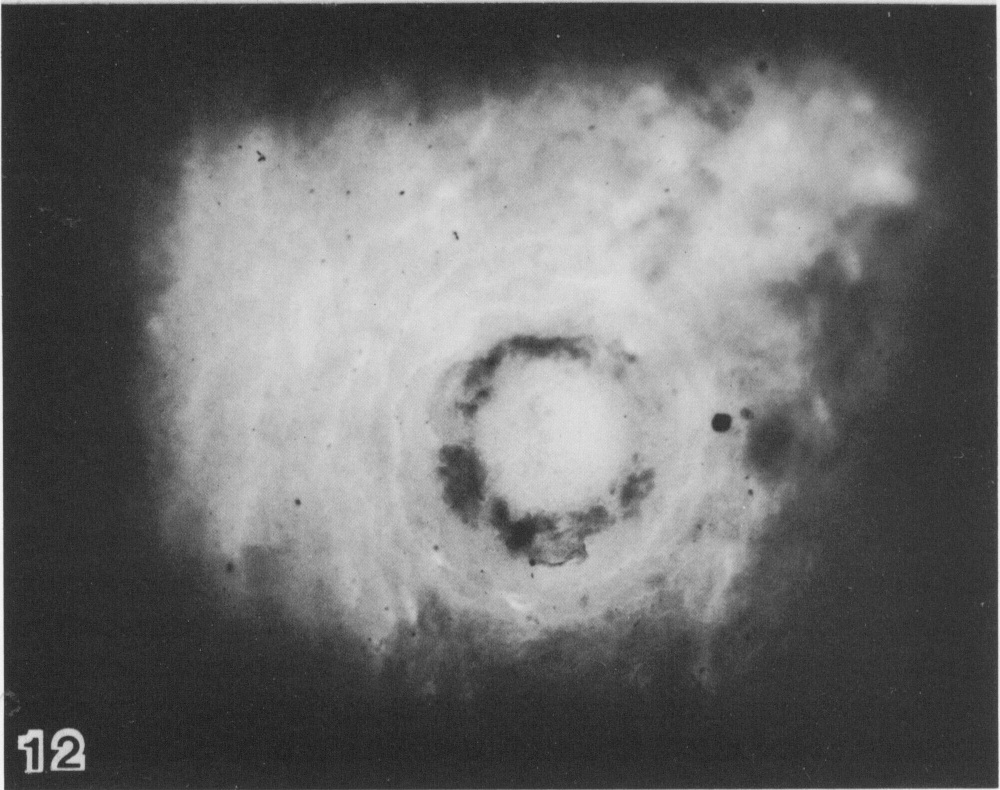 View of the implantation site, as seen in the cleared celloidin block. The irregular, dark ring is caused by maternal blood within the trophoblast lacunae, and is a characteristic feature of subdivision 5c, as it has been defined by Hertig, Rock, and Adams.

Fig. 12. O'Rahilly and Müller, 1987.

Keywords: implantation site, trophoblast lacunae

Source: The Virtual Human Embryo.