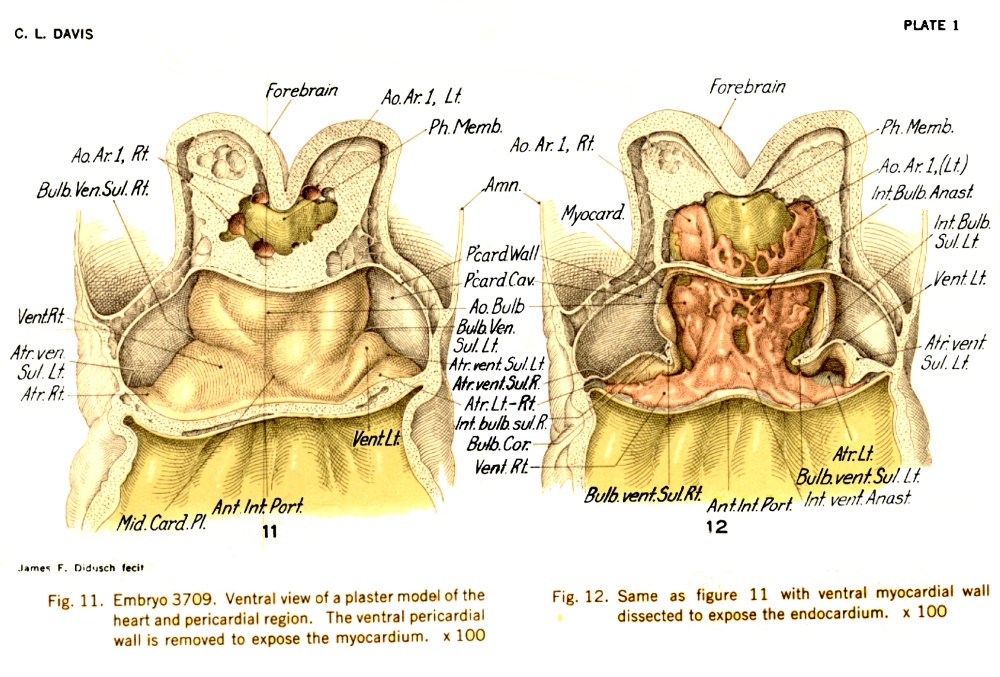 Plate 1 from Davis, 1927 illustrates the development of the heart in embryo 3709. These figures were redrawn by DeVries and Saunders, 1962 using more contemporary terminology.
Click on the picture to view the full-sized image.

Keywords: aortic bulb, endocardium, forebrain, heart, left atrioventricular sulcus, left atrium, left ventricle, myocardium, right aortic arch 1, right atrioventricular sulcus, right atrium, right ventricle

Source: The Virtual Human Embryo.