Image Gallery

Early Blastocyst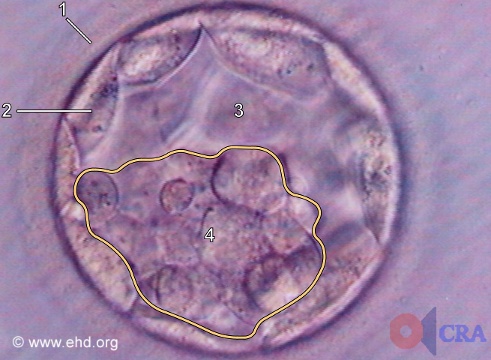 Source: Centro Riproduzione Assistita, Catania, Italy.
Note:
Once the morula develops an inner cavity, the embryo has achieved a new developmental milestone and is called a blastocyst.
Note:
The cells lining the perimeter of the embryo will help form the placenta and are called trophoblast cells. These cells bring water, minerals, and amino acids from the nutrient-rich environment outside the embryo into the blastocyst cavity where they can reach the cells of the inner cell mass.
Label Key:
1. zona pellucida
2. trophoblast
3. early blastocyst cavity
4. inner cell mass
All ages referenced to fertilization, not last menstrual period.