Image Gallery

Hatching Blastocyst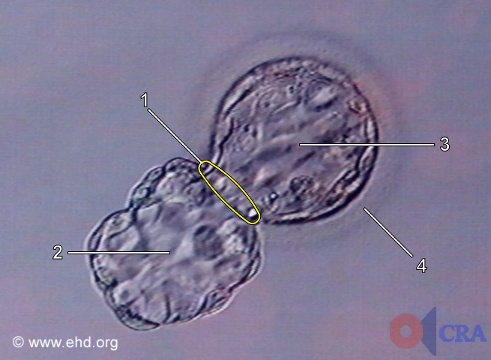 Source: Centro Riproduzione Assistita, Catania, Italy.
Note:
The zona has served its purpose and is disintegrating just in time to free the embryo for the next step in the journey.
Label Key:
1. site of escape
2. portion of embryo outside the zona
3. portion of embryo still inside the zona
4. zona pellucida
All ages referenced to fertilization, not last menstrual period.