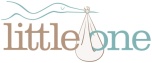 Promotion Center
Tell Your Community
Thank you for your interest in sharing the Little One Pregnancy Place with your community. Please see below for practical tips and free, downloadable promotional materials.
Little One is fun to use and highlights the wonder of prenatal development. By introducing pregnant women and families to this resource and the rest of our website, you are joining our efforts to improve maternal and prenatal health, prevent birth defects, fight substance abuse, and inspire healthy behaviors during pregnancy, giving babies around the world a healthier start in life.
The more people understand about prenatal development, the more likely they are to take good care of themselves and others during pregnancy. By spreading the word about the Little One Pregnancy Place, you can help impact the health of generations to come.
How You Can Help
Consider any of the following options to help promote Little One and make a difference.
If you are pregnant, use the Little One Pregnancy Calendar—and share it with your friends and family!
Find and use our Little One pregnancy calendar and journal on Facebook.
Email the Little One link to pregnant family members and friends.
Print and handout Little One bookmarks to expectant families and other interested individuals in your community and around the country.
Print and post Little One announcements on community bulletin boards (such as at public libraries, universities, co-ops, stores, and community centers).
Post links on blogs, forums, MySpace, Facebook, Second Life, or your educational website.
Encourage your doctor to check out the Little One Pregnancy Place.
If you are a health care provider, print our free promotional materials, post them in your waiting room, and/or hand them out to your patients.
Purchase and donate The Biology of Prenatal Development DVD to your local library, or give it to a friend as a baby shower gift.
Make a tax-deductible donation to The Endowment for Human Development.
General Guidelines
Thank you for helping to spread the word about the Little One Pregnancy Place! To ensure that our message is conveyed effectively, please observe the following guidelines:
Please abide by all local regulations regarding the use of bulletin boards (including size of postings, obtaining necessary permissions, duration of postings, etc).
Please obey all laws regarding use of mailboxes, newspaper boxes, and other means of distribution.
Please respect EHD's policy of bioethical neutrality. Do not associate the Little One with any political or religious agenda, or with any group promoting violence or lawlessness.
Little One promotional materials must be used in their entirety as specified in the printing guidelines, without modification.
By downloading these promotional materials, you are agreeing to abide by these guidelines. If you do not agree to abide by these guidelines, please do not download these materials.
Printing Guidelines
EHD promotional pieces are provided on pages sized 8.5 x 11 inches. Carefully cut along the dotted lines where provided to separate multiple copies printed on a single page, each having the same dimensions and borders.
We have these recommendations for best results:
Use card stock appropriate for your printer.
Use white stock or very light gray or cream (other colors will detract from or clash with the artwork). An exception would be if you are printing to a black and white laser printer, you could then choose a stock color that seems appropriate to you.
Do not resize or "fit to printer margins."
Print with the "best" quality setting.
Cut along dotted lines with a straight edge and blade, or use a craft cutting tool. This will give a cleaner, straighter edge and help to ensure border consistency.
About EHD:
The Endowment for Human Development (EHD) is a nonprofit organization dedicated to improving health science education and public health.