Project Contributors
Raymond Frank Gasser, Ph.D.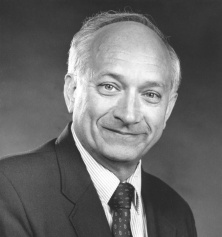 Dr. Ray Gasser's professional career has been devoted primarily to teaching medical students and residents, and to the study of human embryology. For the past 11 years he has focused on preserving the treasured Carnegie Collection of human embryos and making the microscopic sections available on computer disks. Dr. Gasser was born on September 13, 1935 in Cullman, Alabama. After receiving his B.S. degree from Spring Hill College in Mobile, Alabama, he attended and received his M.S. and Ph.D. degrees from the University of Alabama Graduate School at the Medical Center in Birmingham, Alabama in 1962 and 1965, respectively.
After graduation he joined the faculty as an Instructor at Louisiana State University, School of Medicine in New Orleans in 1965. He rose through the ranks to Full Professor in 1974. After retiring in 2003 he was rehired and appointed both Professor Emeritus and Professor of Clinical Anatomy at LSU. During his career he served as a Research Associate for the Southwest Foundation in San Antonio, Texas and was a Consultant for Stedman's Medical Dictionary. He served as Associate Dean for Student Affairs at LSU, and Visiting Investigator or Visiting Professor at the Carnegie Institution of Embryology, Anatomisches Institute der Universität Göttingen, U. of Washington, Nihon University, Columbia University and Cambridge University (England). During his career of more than 40 years, he was course director and taught Human Prenatal Development and Gross Anatomy to medical and graduate students. He also taught residents and fellows in Urology, ENT, Neurosurgery, Ob-Gyn, Pediatrics, and Neuropsychiatry. For these efforts he received more than 20 teaching awards, variously named, from first-year, second- year, and graduating medical students.
Dr. Gasser's publications have been primarily in human embryology, numbering more than 130 abstracts, research papers, books, and book chapters. More recently, he has been immersed in the effort of digitizing and making available on computer discs the microscopic, cross-sectional morphology of human embryos from the Carnegie Collection at all 23 stages. This NIH sponsored project is located on the Internet at: virtualhumanembryo@lsuhsc.edu. From this effort he discovered that, contrary to current concepts, active cellular migration during embryonic development is often unnecessary when a central reference point is used and the size and shape changes of the embryo are considered from one stage to the next. The changing locations of cells appear to result mainly from growth movements of the embryo rather than active migration.
In 1996 the International Federation of Anatomy Associations (IFAA) appointed him to the Federative International Committee for Anatomical Terminology (FICAT). Terminologia Anatomica (TA), Terminologia Histologica (TH), and Terminologia Embryonica (TE) were assembled during his tenure. He has been a member of the American Association of Clinical Anatomy (AACA) from its inception, the American Association of Anatomy, the Royal Society of Medicine, and the Pan American Association of Anatomy. He also serves on the Board of Advisors for The Endowment for Human Development, Inc. For many years he served on the Editorial Board of the Anatomical Record and Clinical Anatomy journals. Because of his accomplishments he was selected to be the AACA's Honored Member in 2010.
R. John Cork, Ph.D.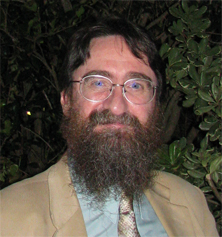 John Cork was born and raised in Solihull, England. He graduated from Leeds University in the UK with a B.Sc. and Ph.D. in Biophysics. Following post-doctoral positions in the Botany School, Cambridge University and the Developmental Biology Department, Australian National University in Canberra, he moved to the United States to work with Ken Robinson at Purdue University. In 1994 he joined the Louisiana State University Health Sciences Center in New Orleans where he is currently a tenured associate professor in the Department of Cell Biology and Anatomy. He has also served as Director of his department's Computer Imaging Laboratory since 2002.
His research interests are extremely varied including plant cell wall structure, calcium regulation and signaling, digital imaging, and human embryology. In general he is interested in how form determines function particularly as it relates to developmental biology. For the past 12 years he has taught anatomy to nursing students.
Starting in 2000 he has worked with Ray Gasser on the Virtual Human Embryo project. He was responsible for the design and coding of the project as well as the 3D-reconstructions, animations, and website.
Adrianne Noe, Ph.D.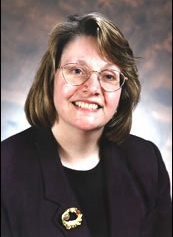 Adrianne Noe is Associate Director of the Armed Forces Institute of Pathology and director of its National Museum of Health and Medicine. She received a doctorate in history from the University of Delaware in Newark, Del. and her educational background includes concentrations in mathematics, the sciences, and history, as well as graduate work in the management of cultural institutions. Her special interests are the history of science, technology and medicine.
She has taught American history, the history of technology, the history of medicine, and military history many of the themes that weave themselves into the behind-the-scenes and public programs of the museum. She has been the recipient of a Guggenheim Fellowship, a U.S. Air Force History Fellowship, numerous other awards, and holds several board positions. Her recent academic work has also included medical imaging and bio informatics.
Noe is a member of the Academy of Medicine of Washington and is Vice President of the Board of Directors of the National Health Science Consortium, president of the Washington Society for the History of Medicine, and a past president of the Medical Museums Association. She is a principal investigator on NIH and NSF grants based on the museum's collections and the expertise of its multi-disciplinary staff. She holds an adjunct professorship in computational biosciences at George Mason University in Fairfax County, Va.
Elizabeth Lockett
Elizabeth Lockett is the Collections Manager for the Museum's Human Developmental Anatomy Center (HDAC). Ms. Lockett works on various activities for the HDAC, including collaborating with other institutions and researchers, writing and implementing grants and projects, and facilitating data and image acquisition.
Ms. Lockett graduated from the University of Rhode Island, where she received a bachelor of fine arts degree and a bachelor of science degree. She also attended the Rochester Institute of Technology in Rochester, N.Y., where she studied medical illustration. After coming to D.C., Ms. Lockett worked for many years as an exhibit designer and freelance science illustrator for such clients as the U.S. Department of Agriculture and the Smithsonian Institution.
Ms. Lockett has lectured at various conferences and meetings on HDAC activities. She developed and organized the Embryo Imaging and Education Conferences which focused novel ways to teach embryology; recently she has helped develop several popular public programs using art to discuss science, and is a co-creator of "The Embryo Application" an iPhone application, delivering information about Human Development.
Emily Wilson
Emily Wilson is a collections technician in the Human Developmental Anatomy Center. She recently completed a master's degree in anthropology at the George Washington University (GWU) after finishing a bachelor's degree at the University of Iowa. At GWU she was a TA for undergraduate biological anthropology and medical anthropology courses. In DC, she has interned at the National Museum of Natural History in the Human Origins Program and the Repatriation Office. In New York, she interned at the American Museum of Natural History in the Division of Biological Anthropology and worked with the World Trade Center recovery project.