Image Gallery

Hand, 7 Weeks Pregnant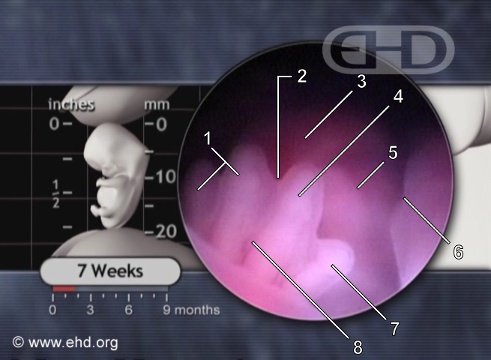 Note:
The hands are rapidly changing after just seven weeks of pregnancy. And in three or four more days, free fingers!
Label Key:
1. digital rays
2. notching
3. liver
4. index digital ray
5. heart
6. facial profile
7. thumb digital ray
8. left hand
All ages referenced to fertilization, not last menstrual period.