Image Gallery

The Umbilical Cord at 7½ Weeks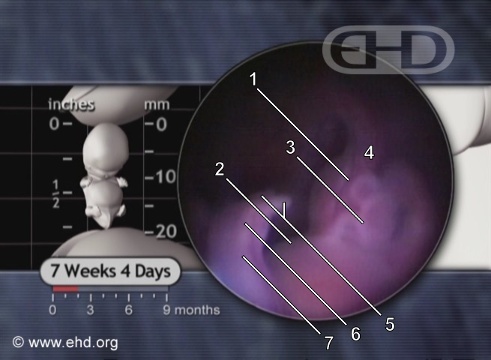 Note:
The circumference of the umbilical cord's base is much larger than the cord itself. Do you know why?
Label Key:
1. vitelline vessels adjacent to the umbilical cord
2. abdominal wall
3. loops of bowel within base of umbilical cord
4. umbilical cord
5. fingers
6. right hand
7. right wrist
All ages referenced to fertilization, not last menstrual period.