Image Gallery

The Eye at 8 Weeks Pregnant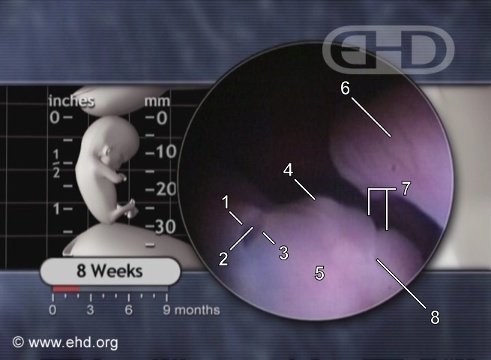 Note:
The upper and lower eyelids are rapidly growing over the surface of the eye as pregnancy reaches 8 weeks. They will fuse together and completely cover the eye before 9 weeks. The overbite present just a few days ago is already significantly diminished.
Label Key:
1. upper eyelid
2. eye
3. lower eyelid
4. nose
5. cheek
6. dorsal surface of right hand
7. upper and lower lips
8. corner of mouth
All ages referenced to fertilization, not last menstrual period.