Image Gallery

The Amnion and Skin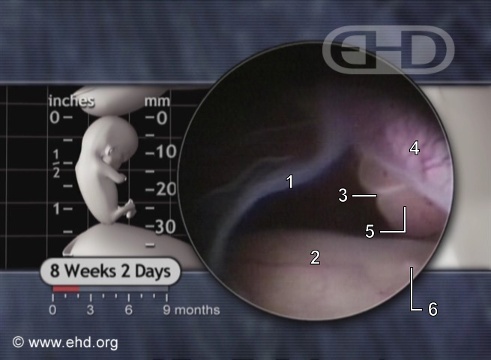 Note:
The skin has many surface vessels and is now thicker and much harder to see through. Seeing the beating heart is no longer possible.
Note:
Sometimes the amnion is very easy to visualize.
Label Key:
1. amnion
2. chest wall
3. mouth
4. left forearm
5. lower jaw
6. nipple
All ages referenced to fertilization, not last menstrual period.