Image Gallery

Partial Fusion of the Eyelids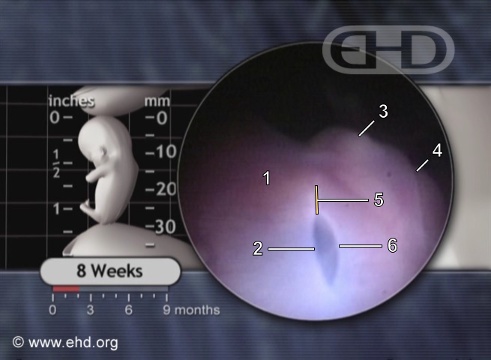 Note:
My time as an embryo is ending, but my days as a fetus are just beginning!
Note:
I don't mind having my eyelids fused together. I can't see yet anyway.
Label Key:
1. forehead
2. upper eyelid
3. nose
4. mouth
5. line of fusion of the upper and lower eyelids
6. lower eyelid
All ages referenced to fertilization, not last menstrual period.