Image Gallery

The Left Hand and Nose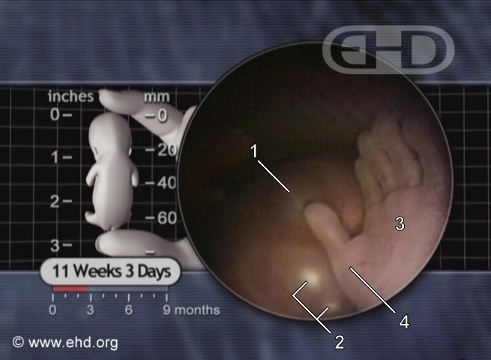 Note:
"Please no pictures."
Note:
The epithelial plugs eventually degenerate and the nasal passages open up.
Label Key:
1. right eye
2. epithelial plugs in nostrils
3. palm of left hand
4. thenar eminence
All ages referenced to fertilization, not last menstrual period.