Image Gallery

Close-up of the Tongue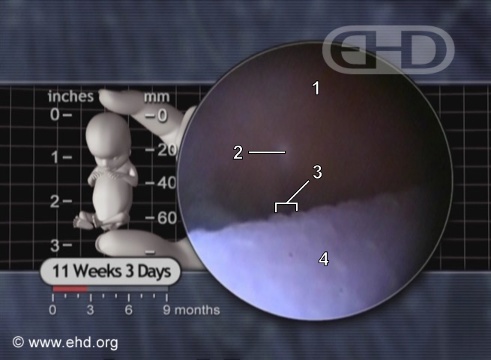 Note:
Epstein's Pearls, a common finding in the physical examination of newborns, appear in the background in the midline of the roof of the mouth of this first trimester fetus.
Label Key:
1. roof of mouth (hard palate)
2. Epstein's pearl
3. irregular surface of the tongue
4. tongue
All ages referenced to fertilization, not last menstrual period.