Image Gallery

Male and Female Genitals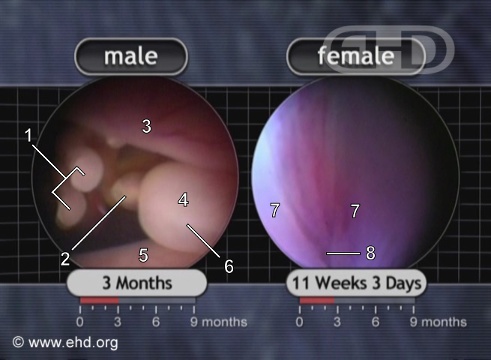 Note:
Males and females can now be distinguished by their external genitalia.
Label Key:
1. fingertips of left hand
2. penis
3. left thigh
4. scrotum
5. right thigh
6. (subtle) line of midline fusion
7. labia
8. vaginal opening
All ages referenced to fertilization, not last menstrual period.