Image Gallery

Head and Left Hand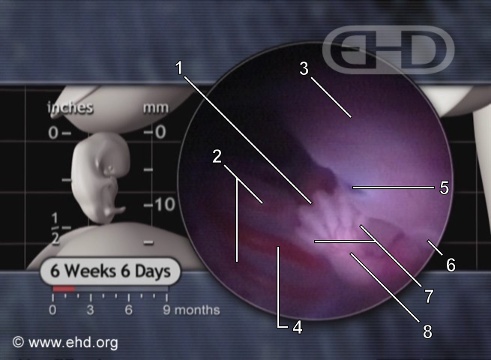 Note:
The digital rays seen here are the five long thin structures in the left hand. Each digital ray in the hand gives rise to the bones of one finger (or thumb).
Label Key:
1. notching between digital rays
2. umbilical arteries
3. brain
4. umbilical vein
5. left eye
6. external ear
7. digital rays
8. left wrist
All ages referenced to fertilization, not last menstrual period.