Image Gallery

Head and Heart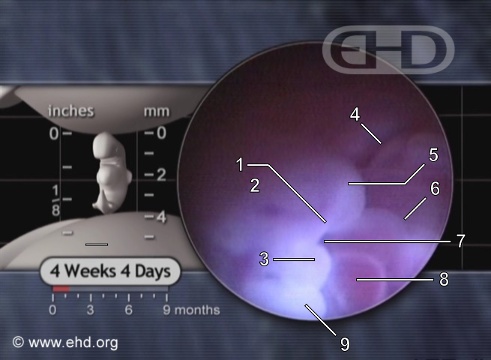 Note:
The beginnings of the mouth and facial bones are already in position.
Label Key:
1. 1st pharyngeal arch (maxillary process)
2. midbrain
3. 1st pharyngeal arch (mandibular process)
4. placental vessel
5. forebrain
6. chest wall
7. area of future mouth (stomodeum)
8. heart
9. 2nd pharyngeal arch
All ages referenced to fertilization, not last menstrual period.