Image Gallery

Left Hand Plate and Wrist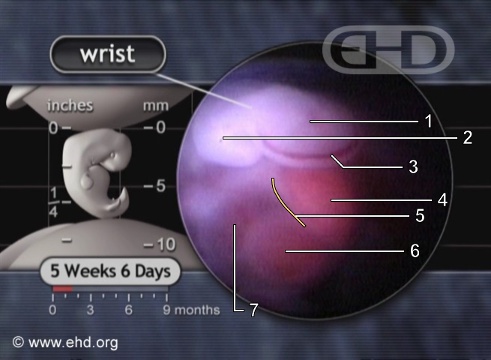 Note:
The head is off screen to the lower left. Please note how the rapidly growing liver fills the entire abdomen.
Label Key:
1. left hand plate
2. base of left upper limb
3. marginal vein of left hand
4. liver
5. location of diaphragm
6. heart (left ventricle)
7. heart (left atrium)
All ages referenced to fertilization, not last menstrual period.